Announcement
About Us
Posted by
Rick Farr
on Dec 18 2017 at 04:00PM PST in PABR 2019
More editing options
Palo Alto Babe Ruth Baseball is a community-based league on a mission to drive quality youth baseball. We offer up to 5 Seasons: Fall Academy, Winter Tournament, Spring Prep, Summer 15U, and All Stars, providing you with year-round baseball instruction. Choose to play in one season or choose them all, we'll fit into your schedule!
PABR is really The Next League for 13-15 year olds looking to play highly competitive baseball after Little League and throughout high school at the #1 facility in NorCal - the legendary Baylands Athletic Center in Palo Alto. Much like Little League, there's no reason for a player to make a choice between playing either travel baseball or Babe Ruth, as 80% of rosters play on other travel teams with minimal scheduling conflicts. In addition, we also have no boundary limits and are open to all comers.
PABR has been home to many local high school and college all-stars since 1954, including current MLB star Joc Pederson. We hope you decide to register for our next season!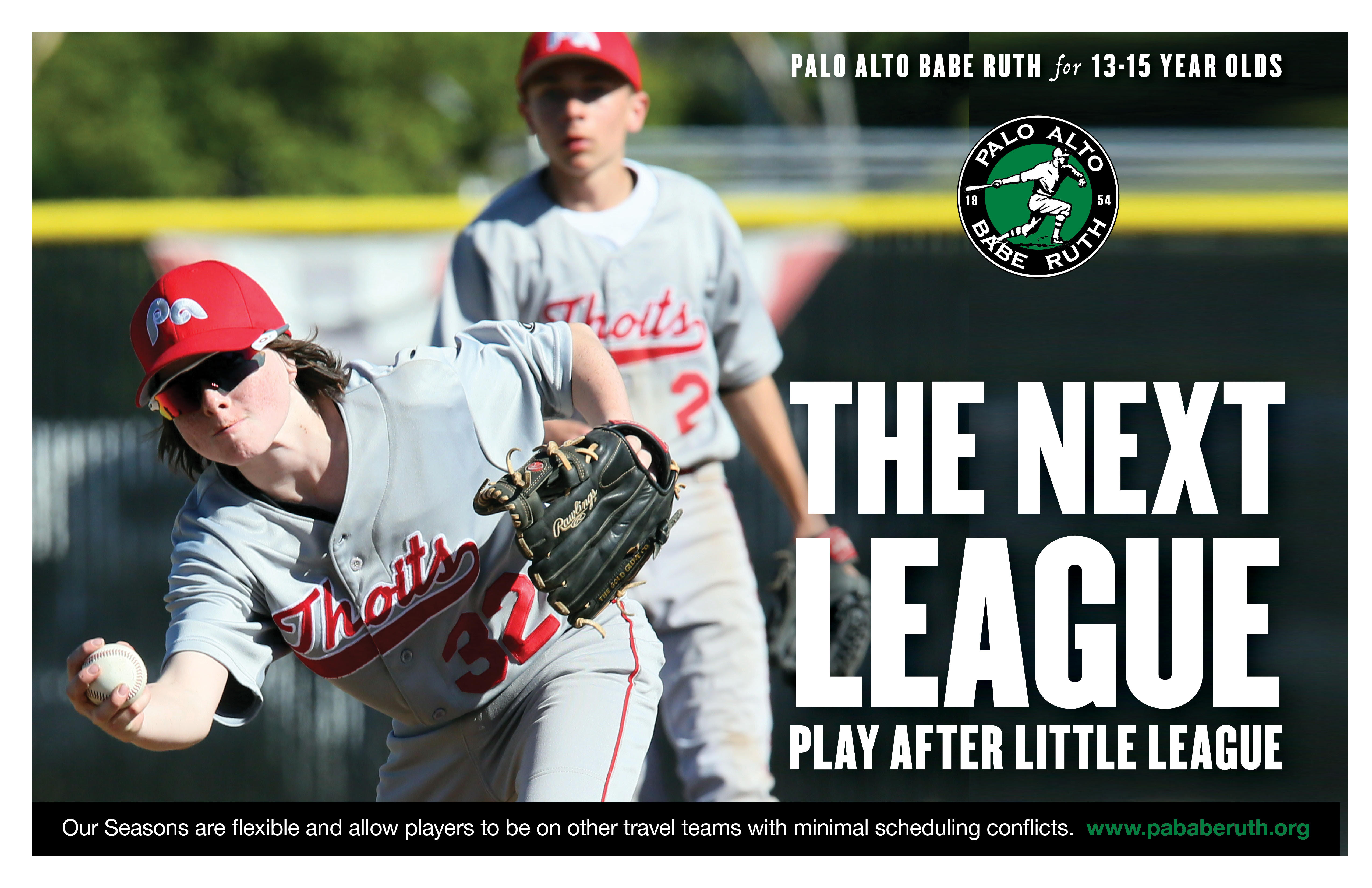 Comments
There are no comments for this announcement.