Announcement
PALO ALTO BABE RUTH FALL BASEBALL ACADEMY
Posted by
Rick Farr
on Jul 05 2016 at 05:00PM PDT in PABR 2019
More editing options
The PABR Fall Baseball Academy is committed to teaching the highest level of skill development and proper mechanics across every aspect of the game. Run by paid college coaches and collegiate players at Baylands in Palo Alto, this is for 12-16 year olds seeking to reach their maximum potential for high school baseball and beyond.
The PABR Fall Baseball Academy is a 10 week program beginning August 29th, featuring:
Two clinic-style practices every week based on age run by paid college coaches and players with focus on defense, hitting, pitching, catching and base running
Weekly conditioning sessions led by a professional instructor tailored to optimize baseball performance
Weekend games and tournaments
Only $350 per player
Bonus Speaker Series featuring college recruiters, plus coaches and players from college and high school varsity teams (Note: sessions subject to separate fee)
We want to build off the recent success of our PABR Spring Teams, including both our 13 and 14 year old All-Stars who were 2016 District Champions and NorCal State Runner-Ups. Be sure to register and we look forward to working with you this fall.
Fall Academy registration site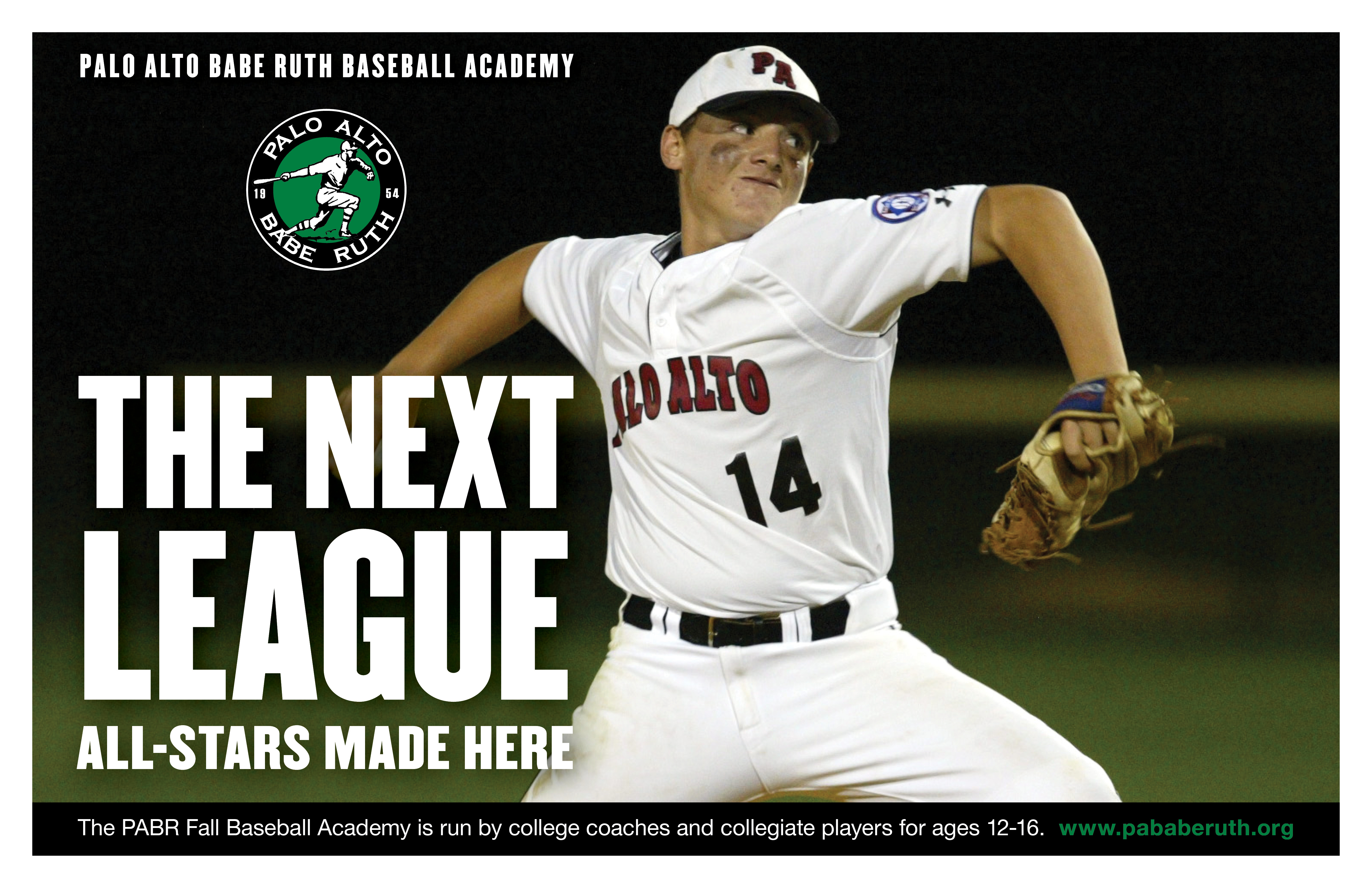 Comments
There are no comments for this announcement.